The Attorney Referral Service of Ramsey County is a public service provided by the Ramsey County Bar Association. ARS assists callers in finding an attorney who practices in the area of law that best fits the caller's needs.
Seeking An Attorney?
We assists callers in finding an attorney who matches their legal needs. Our staff will schedule a 30-minute consultation with a private attorney at a location convenient to you. We do not give callers a list of names and telephone numbers of attorneys.
We ensure the referred attorney is licensed to practice in Minnesota, currently has no restrictions on their license and is covered under lawyers' liability insurance.

If you are unsure of the type of attorney you need, we will assist you in determining the area of law best suited for your legal matter, and find an attorney who practices in that area of law. However, we cannot inform you of the merits of your case.

If your legal needs can be better met through another means, we will give you a referral to a social service organization.
There is a $30 administrative fee required to schedule the initial 30-minute consultation, which is the responsibility of the caller to pay. This fee is not refunded if you cancel the consultation. There is no $30 administrative fee for Social Security Disability Claims. The $30 fee is waived for most attorney fee generating cases such as workers' compensation and personal injury.
ARS is not a free service. All of our member attorneys are private attorneys who charge fees. Callers are encouraged to discuss the attorney's fees during the 30-minute consultation.
Attorney Referral Service-Modest Means
We now offer a Modest Means service for some legal issues. In order to qualify for this service, your total household income must fall between 125-250% of the Federal Poverty Guidelines. We can help you determine if you qualify for this service. To learn more, call (651) 224-1775.
The cost for this service is $20 and is payable to the Ramsey County Bar Association ARS. The attorney will consult with you for the first 30 minutes for no charge. After that initial consultation the attorney will charge no more than $55.00/hr and ask for initial retainer fee of $600.00
If you are seeking free legal help, please call United Way 211.
Need a lawyer in a different part of the country? Find the Lawyer Referral program in that geographic area through the ABA national directory.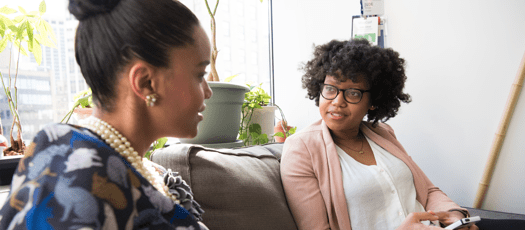 Get a 30-minute consultation from a qualified, local lawyer for $30 or less.
Request a lawyer online
Or call us! We're here to help.
Monday - Friday
8:30 a.m. - 4:30 p.m.